The patient's personal cashback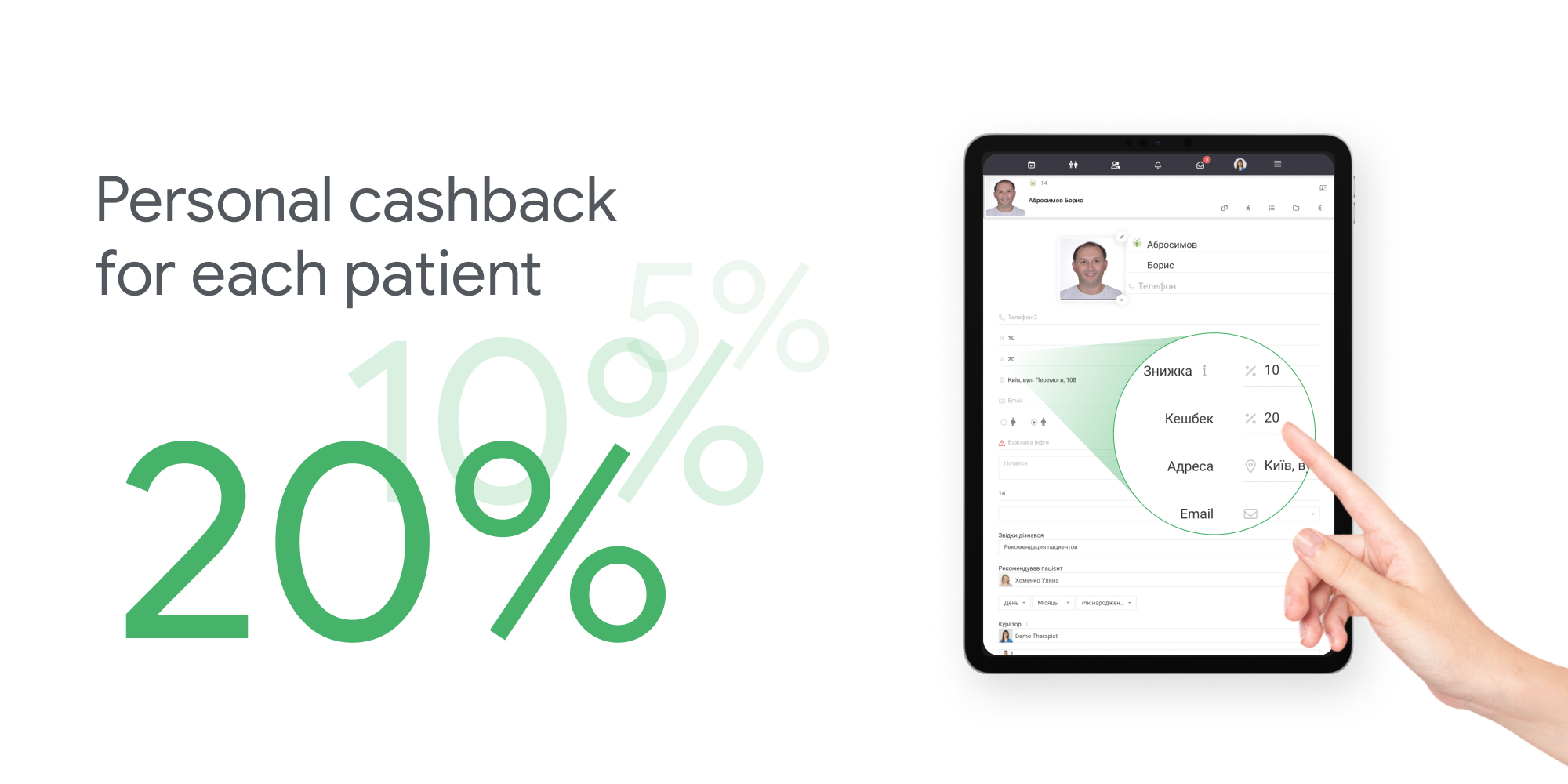 Now cashback can be set individually for each patient!
If your clinic has a loyalty program for patients, now you can use the updated function in Cliniccards - accrual of personal cashback
This option returns a percentage of the payment amount to the patient's deposit account. In the future, the patient can use this money to pay for treatment at the clinic.
Personal cashback is displayed immediately on the patient's card. To do this, you need to activate it in Settings. You can also enter the patient's personal discount in the card. Yes, you will no longer need to enter them manually every time!
Since the cashback is credited to the patient's deposit account, the Use deposits option must also be activated in the Settings - Other - Clinic settings section (available only to the owner).
P.s. Cashback accrual is independent of and does not affect any other patient discounts