Patients' medical records management and processes automation — all in one system
Just create cabinets, doctor shifts and record patients' visits. Clinic's schedule has never been so convenient. Use reminders not to miss a single detail. Details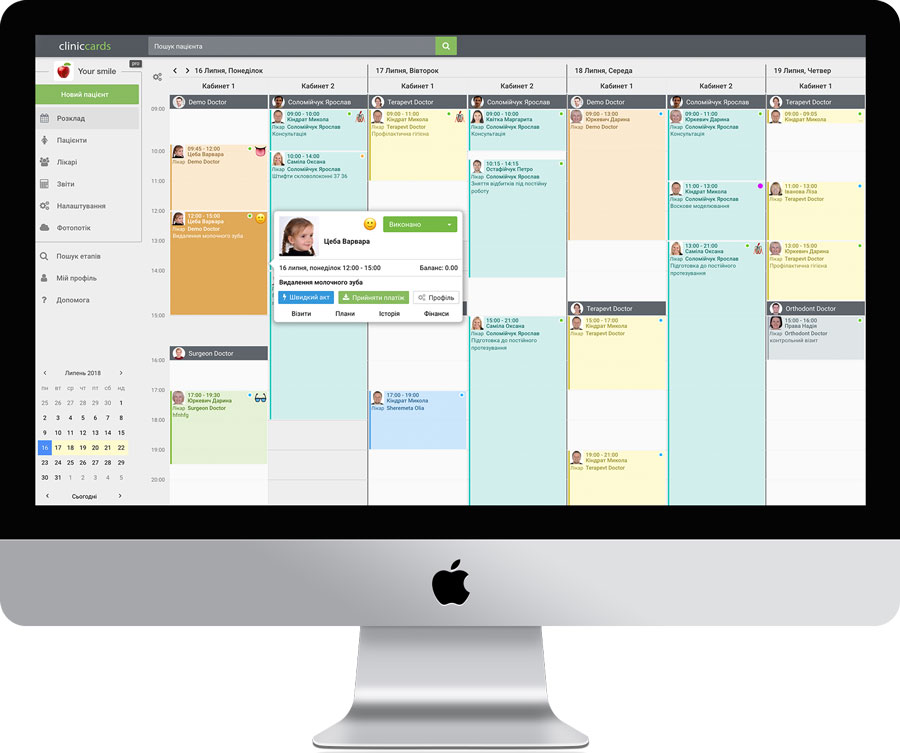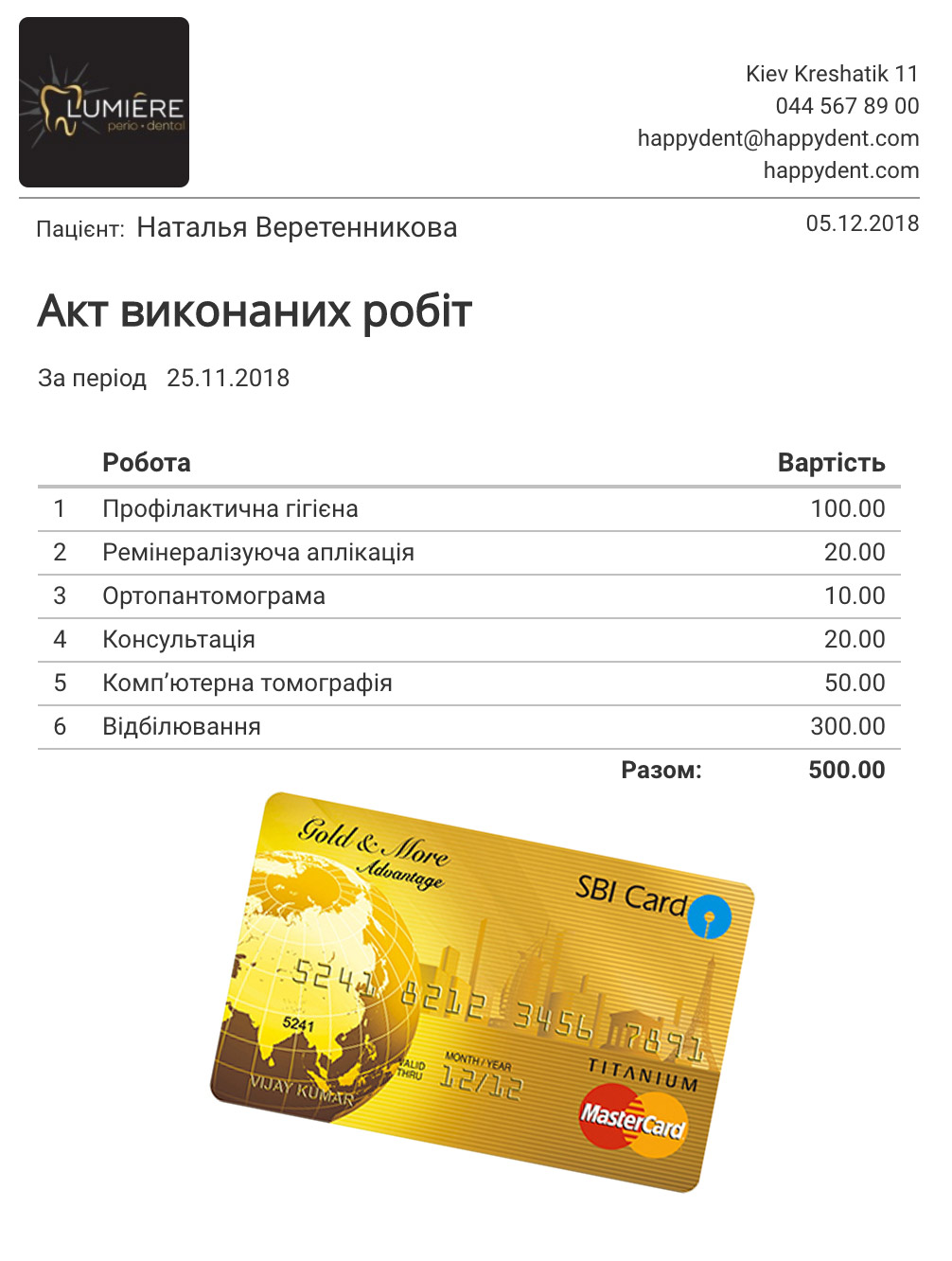 Convenient patients' finance
Quickly create invoices and register payments from patients.
Patient's balance (debt and advance) will be calculated automatically. Details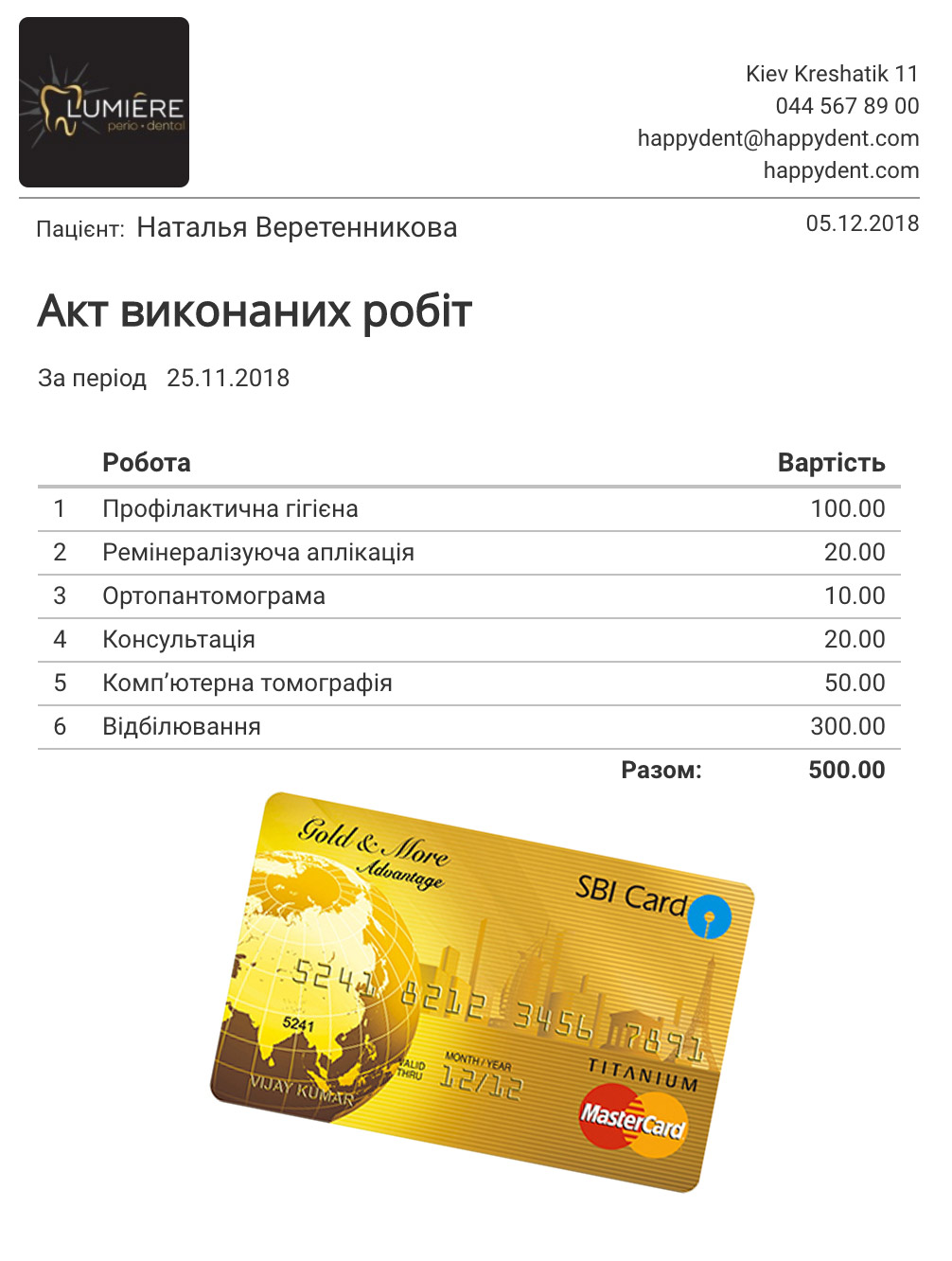 Intuitive treatment plans
Now there's no need to draw on paper to communicate with patients. With treatment plans you can not only quickly design treatment but also see stages of treatment in dynamics. It's always clear what manipulation had been done and what is planned. Details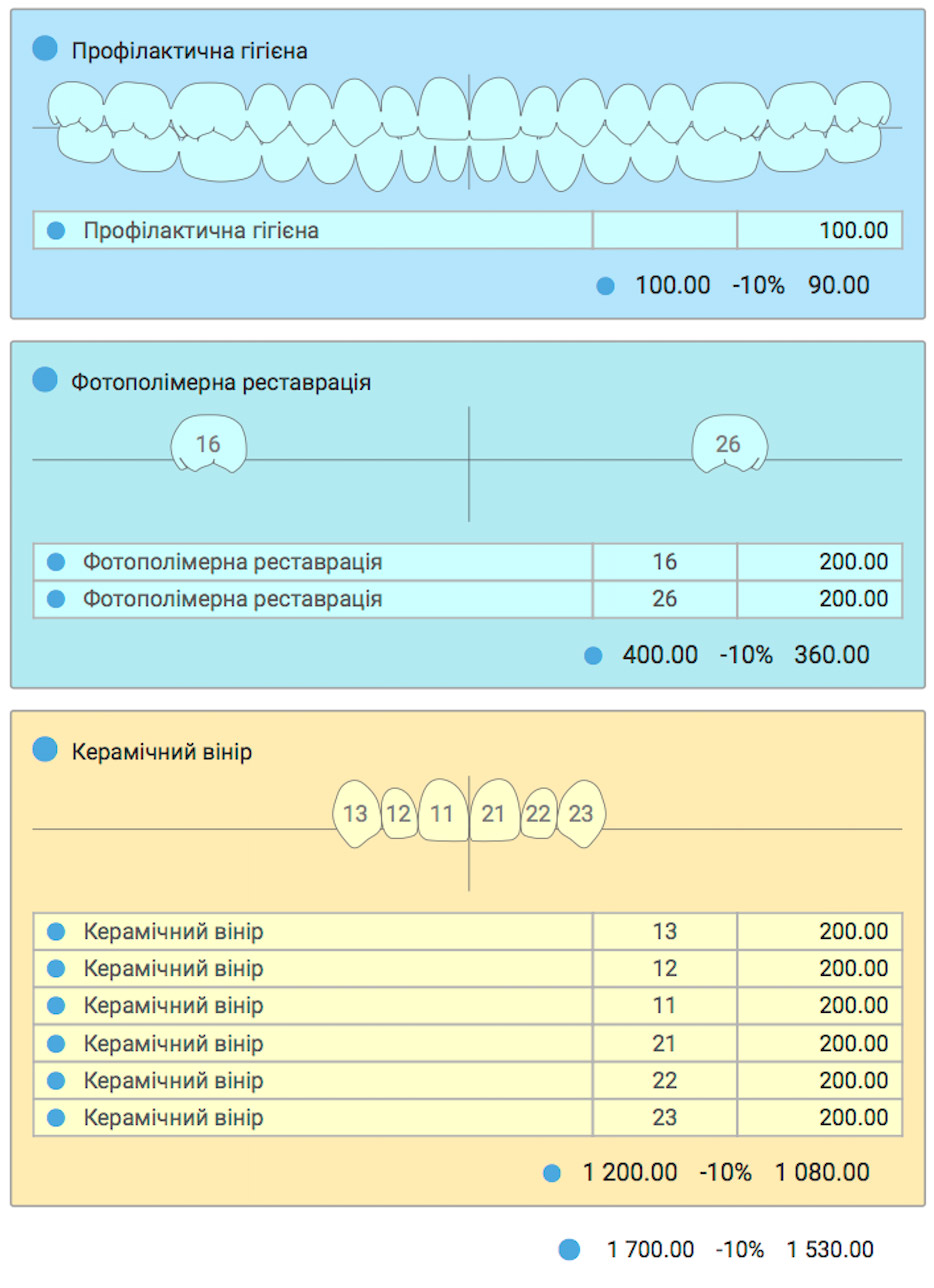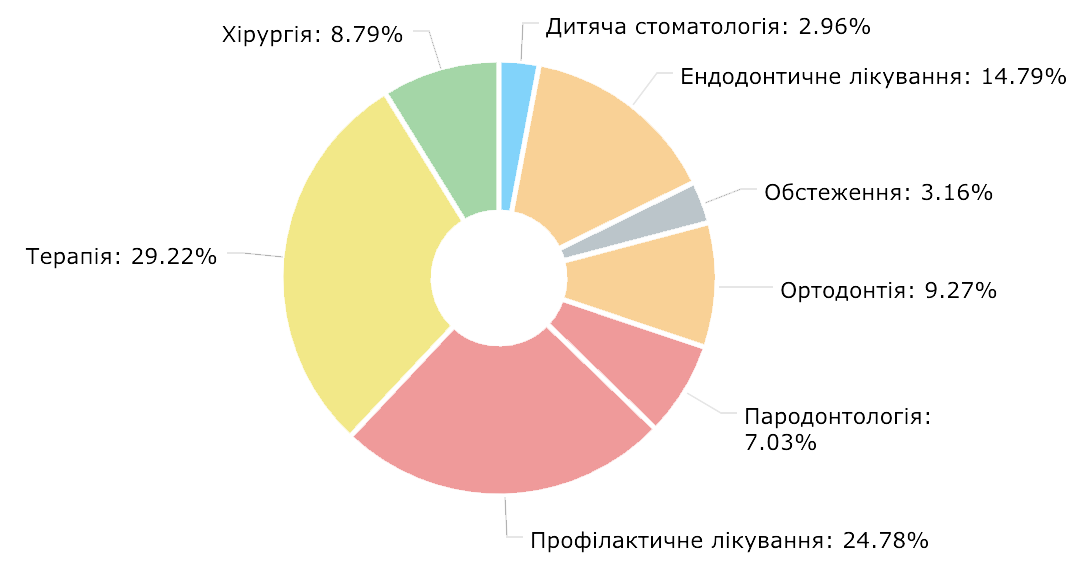 Clinic reports
With unique reports system you can analyze effectiveness of your clinic. Cliniccards has everything: register clinic expenses, analyze how patients got to know your clinic, calculate doctors' salaries. And many more.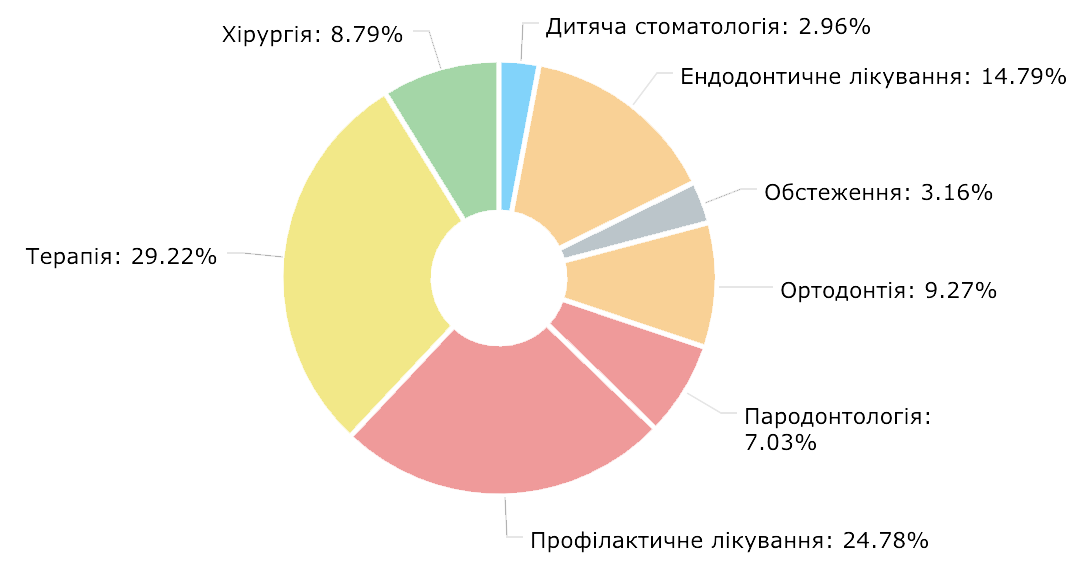 Simple way of understanding of clinical situation, visual perception
Just create stages of treatment and add to them all necessary photographs, files and comments Details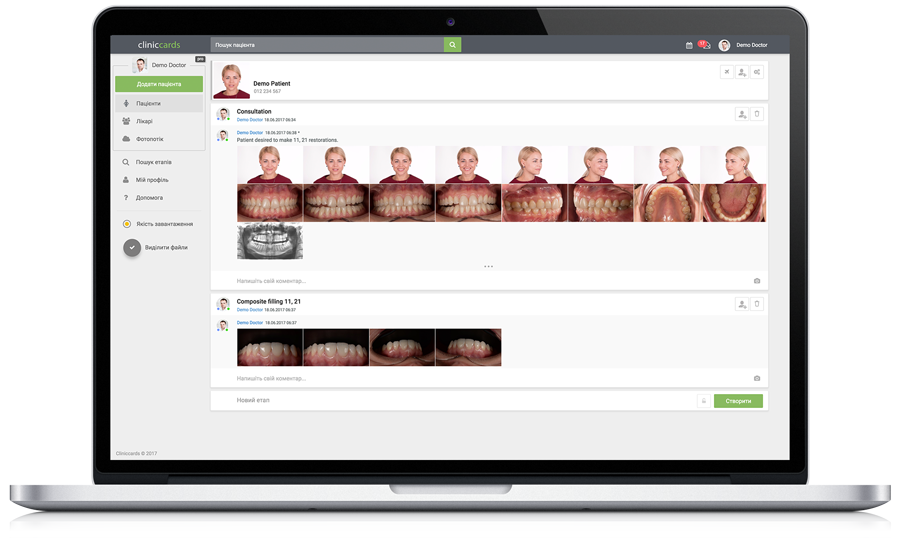 Great way to collaborate
Plan a treatment strategy by yourself or with your colleagues. Just share a patient's card or a treatment stage with a colleague (a surgeon, а therapist or a dental technician) Details


Medical cards of your patients are always by your side
Quick access from a computer, a tablet or a phone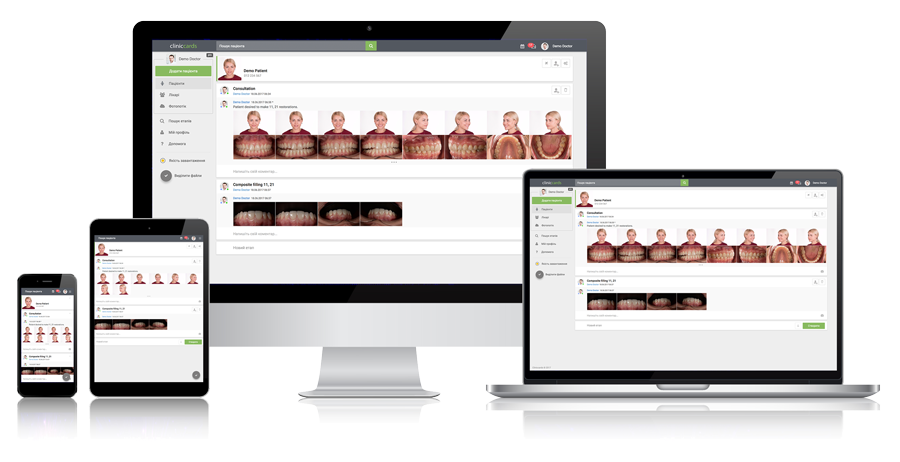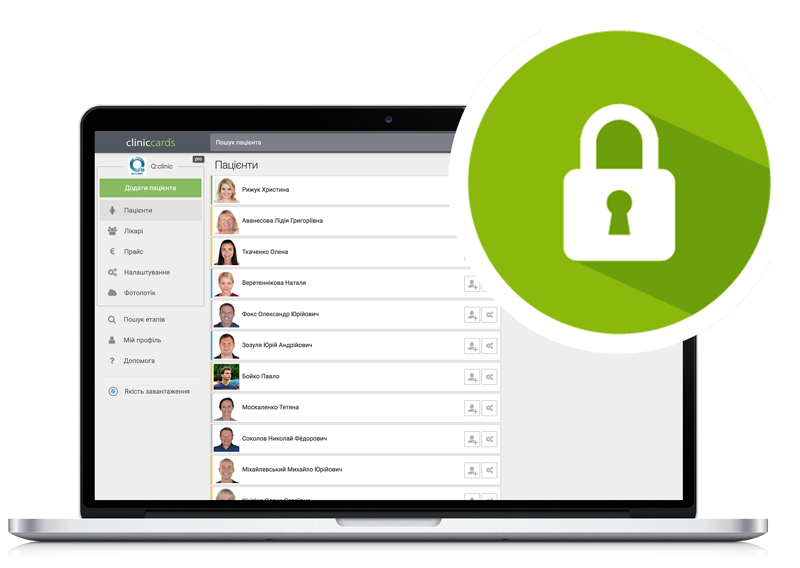 All patients' cards are stored securely
Because of importance and confidentiality of medical information Cliniccards is build on the most advanced technologies of data storing, protection and data transfer. Servers are located in one of the best data centers in the world in Germany.
It's much safer to store data on Cliniccards than on a computer, a notebook or on a phone.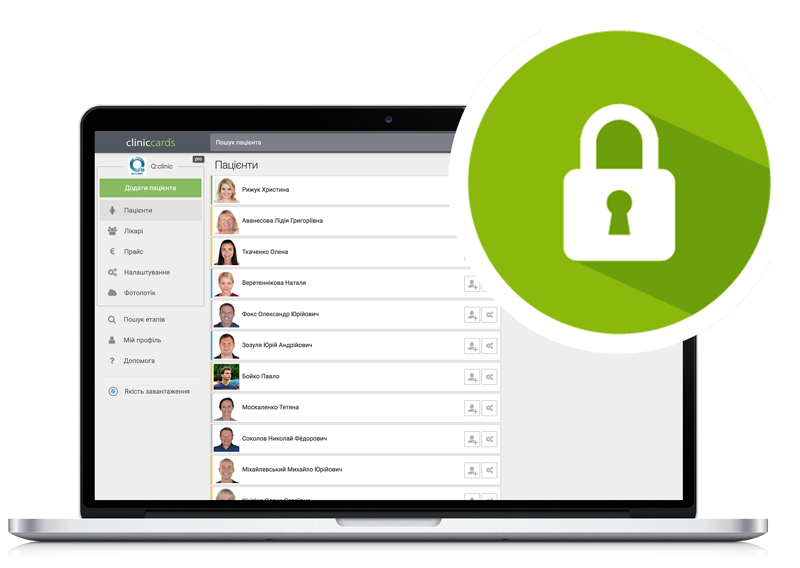 helps doctors to be better!
More than 19800 doctors have chosen Cliniccards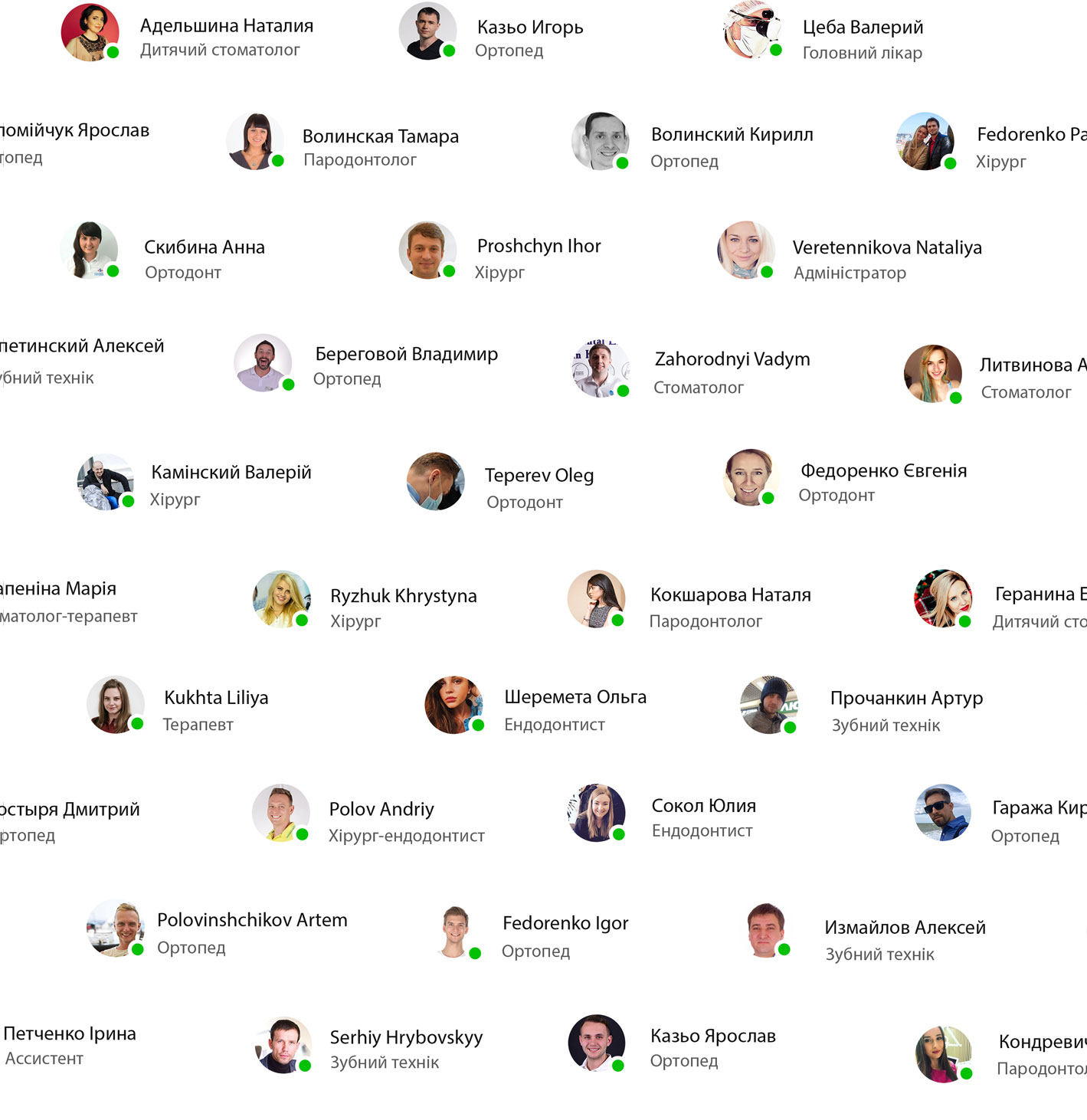 * these users were placed here with their permission
Start with now!
Sign Up